Roten-buro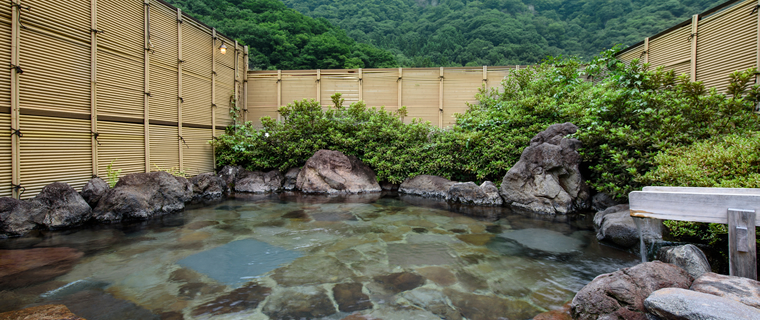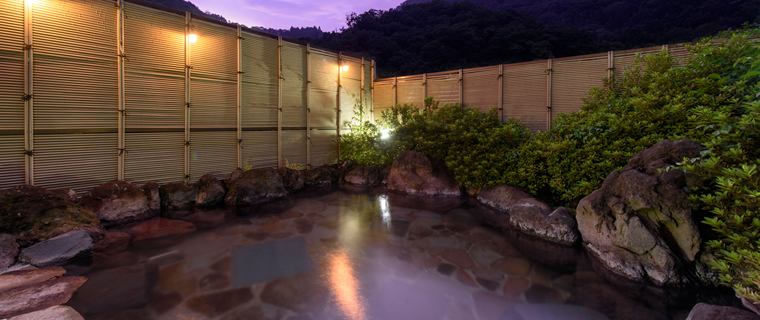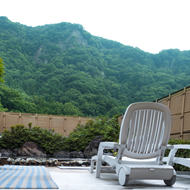 Look up at the grand nature and vast sky around you while you leisurely soak in our hot spring. Feel the sense of freedom, and savor a luxurious moment of onsen deep in the mountain.

In the evening, enjoy the breath taking view of the night falling on the mountains; at night, relieve your fatigue while looking up stars above you; in the morning, let a brand new day greet you with soft morning light. Each moment will bring you a special experience while you are taking our proud Roten-buro.
In-house Hinoki-buro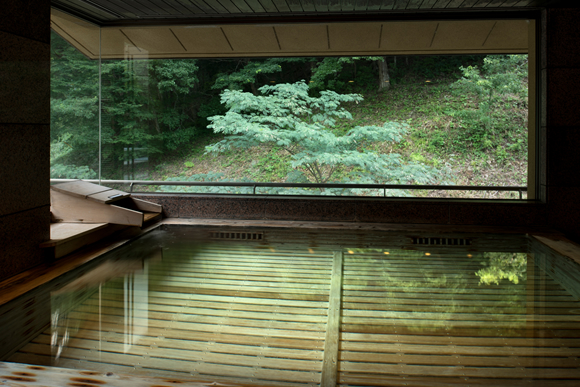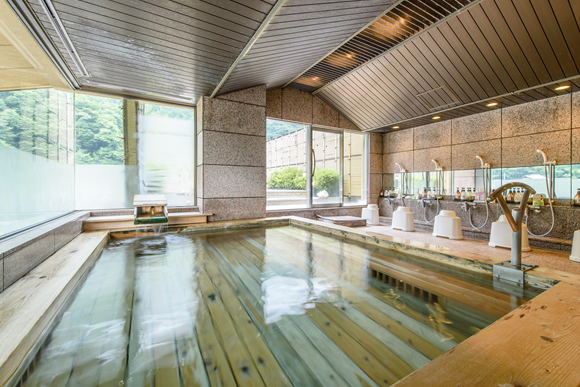 Our in-house bath is built with Hinoki cypress. Enjoy the natural aroma of wood, and take your time to soothe your body and soul.
Detailed information of the onsen
The type of water
Alkaline simple hot spring (Ph level: 9.4)
Effective for
Nerve pains, muscular pains, joint pains, stiff or frozen shoulders, motor paralysis, stiff joints, bruise, sprain, chronic digestive diseases, hemorrhoids, sensitivity to cold, fatigue recovery after delivery, promotion of health, etc.
Opening hours
10:00am - 0:00am/5:00am - 9:00am
Short stay
10:00am - 4:00pm
Fee /
Adults: 1,000yen,
Childen (6 to 12): 700yen,
Childen (0 to 6): 500yen(Fee includes the usage of onsen and a common resting area.)