Souvenir Shop "Tawara-ya"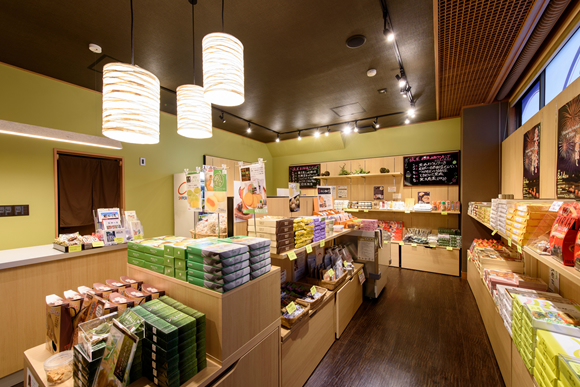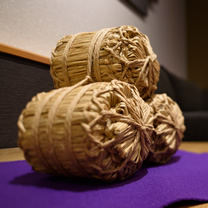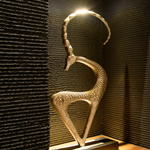 Tawara-ya is a select shop which sells souvenirs such as specialties from all over Ibaraki prefecture, Kasama ware, and even the Okukuji rice we actually use at the restaurant.
Lounge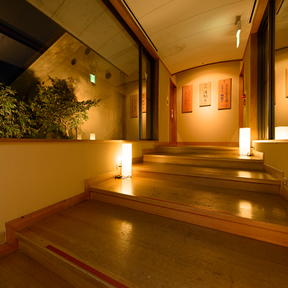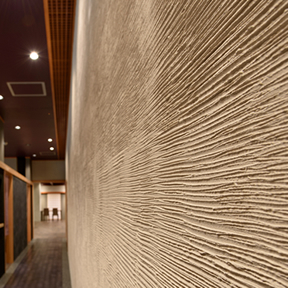 There is a cozy lounge space on the right side of the entrance. Take a break while you are checking in/out or meet up with your companies here. Or just doing nothing, but having a cup of tasty coffee and relax will be just perfect.
Front desk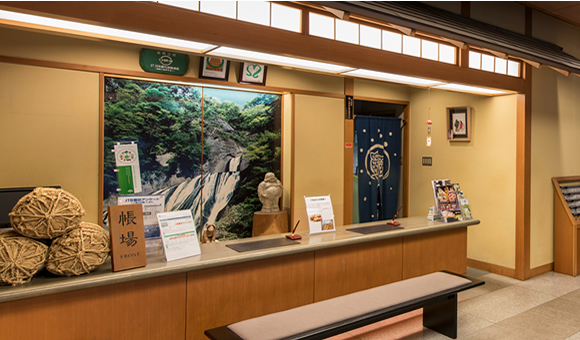 We all welcome you with our "Omotenashi" hospitality. If you have a question or a problem, please feel free to contact our front desk anytime. We can also recommend sightseeing spots around Daigo.
Roten-buro (Open air hot spring baths)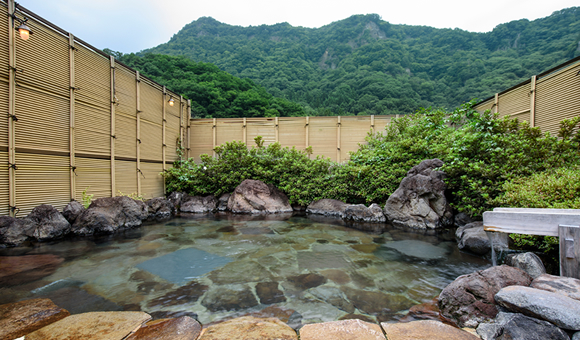 Experience the luxurious moment of stretching out your body in a warm onsen. The grand nature surrounding our ryokan varies its atmosphere from season to season, or even from hour to hour. The type of water is alkaline simple hot spring, welling up on the premise.