Guest rooms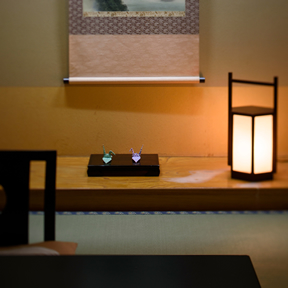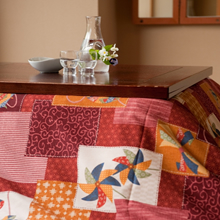 Scent of Tatami. Warmth of wood. Very traditional Japanese tatami matted rooms with futons (Japanese style beddings on the floor) will allow you a novel aesthetic experience. From the windows, you can view the new green leaves, red autumn leaves, and even snow-crested mountains. Each season promises you different experience here in Okukuji, but what never changes is the feeling of comfort on your precious vacation.
"Hori-gotatsu" is one of the traditional Japanese style seating styles. There is a cavity on the floor and a table covering it, which letting guests to sit on the floor while they can relax their legs in the cavity. In winter, Hori-gotatsu is covered by a quilt with a safe electric heater inside. It's a very special feeling to sit in a warm Hori-gotatsu while drinking Japanese sake and looking out the beautiful scenery outside of the windows.
Special suite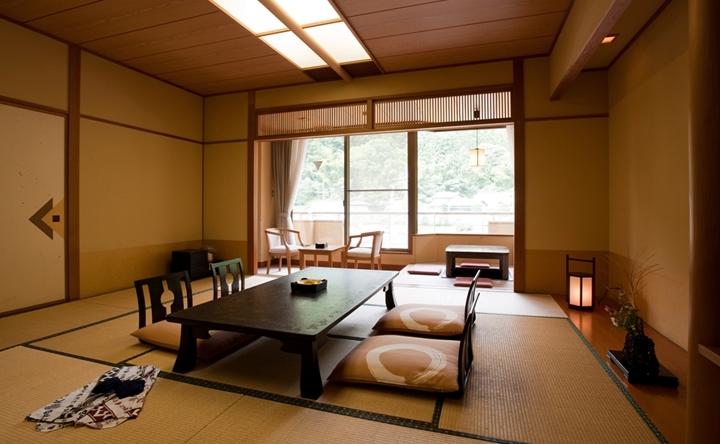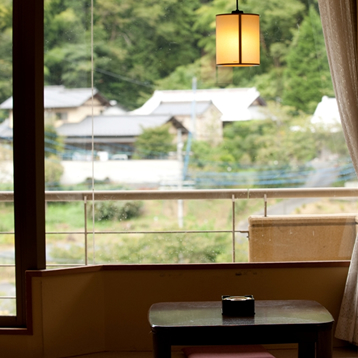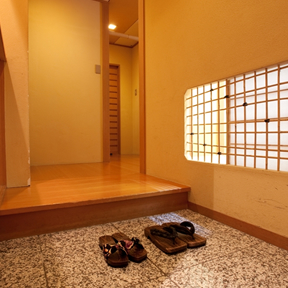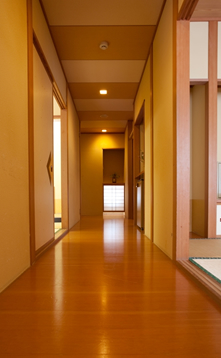 Our special suite has two separate bedrooms divided by a hallway. Perfect for a three-generation family trip, a trip of families with young children, and a little luxurious trip with friends.
Guest room details
&nbsp
Guest room
Special suite
Room capacity
2 to 4 people
5 to 10 people
Size of the room
a 11 tatami room (Approx. 20sq.m.)
+ a spacious veranda + a balcony
a 12.5 tatami room (Approx. 23sq.m.) + a 10 tatami room (Approx. 18sq.m.)
+ a 5 tatami sized spacious veranda (Approx. 9sq.m.) + a balcony
Amenities
TV (Digital terrestrial broadcasting and satellite broadcasting available), Internet connection (LAN cable), Electric pot, Green tea, Refrigerator, Hairdryer, Safety box, Telephone
Amenities
Body soap, Shampoo & conditioner, Face towel, Bath towel, Yukata, Tooth brush, Tooth paste, Shaver, Comb, Hair brush, Shower cap, Makeup cotton, Cotton swab